Christmas Country Church Tour
Ailleen Petzoldt of Concordia Lutheran Church, Frohna, MO shares details about the Christmas Country Church Tour in Southeast Missouri, Dec. 17 & 18, 2015.
Learn more at ConcordiaFrohna.org or at facebook.com/ChristmasCountryChurchTour .
Segment 2 is an encore presentation of Cancer and the Holidays with Karen Trip, Cancer Companions https://www.kfuo.org/2013/12/05/faithnfamily-cancer-holidays-football-childrens-book/
---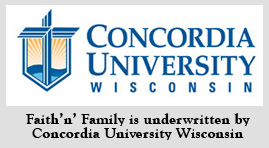 Send in your family questions to Family@kfuo.org or call host Andy Bates at (314) 996-1519 .
---