Learning about Katharina Von Bora Luther
Today's program is an encore from February 1, 2016.
Today we talk with Bonnie Matzat, who tells us about how she portrays Katharina Von Bora Luther (Katie Luther)…her life, her relationship with Martin Luther, her role during that time period, and about Katie's final years.
---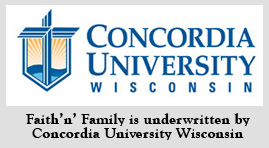 Send in your family questions to Family@kfuo.org or call host Andy Bates at (314) 996-1519 .
---