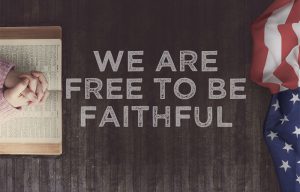 Today's program is an encore from September 21, 2016.
September marks the start of a new school year. It also presents many challenges for the faithful, both students and faculty, in an environment that is increasingly hostile to religion. First Liberty Institute attorney Justin Butterfield and Florida State University student and teaching assistant Darrell Jordan join moderator Kip Allen in identifying these challenges and the rights of believers in the academy.
Learn more about protecting your religious freedoms at FirstLiberty.org.
---