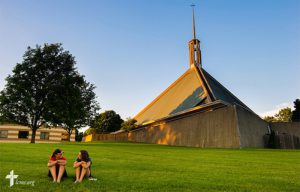 Guest Gretchen Jameson, Senior Vice President of Strategy and University Affairs for Concordia University Wisconsin, talks about the Luther Promise at Concordia Wisconsin and Concordia Ann Arbor. The Luther Promise is a scholarship guarantee that CUW and CUAA are rolling out to help students receive a Christ-centered education. Learn more about the Luther promise at cuw.edu/luther-promise.
Listen to the second segment here: 

Listen to the full Faith & Family program from November 11, 2016, here.
---