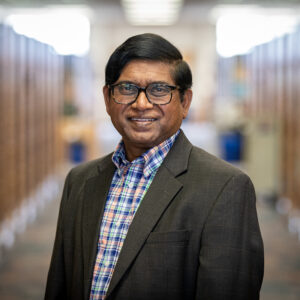 Subha Kumpaty, D.Min., Ph.D. — Engineering Program Chair for Concordia University Wisconsin/Concordia University Ann Arbor, joins Andy and Sarah to talk about his journey to doctoral degrees in theology and engineering, what he loves about both of these areas, how his faith informs his teaching as a professor and engineer, the new engineering degrees at CUW/AA, the outlook for engineering careers today, and how the engineering programs at CUW/AA will prepare students for successful careers. Learn more about these programs at cuw.edu.
---
The Coffee Hour is underwritten by Concordia University Wisconsin. Live Uncommon. Learn more at cuw.edu.
Have a topic you'd like to hear about on The Coffee Hour? Contact Andy Bates at andrew.bates@kfuo.org or call 314-996-1519.