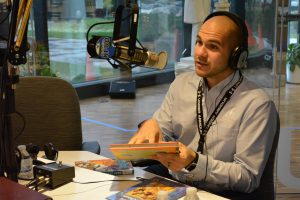 Our friend Joe Willmann, Senior Instructional Designer for Concordia Publishing House in St. Louis, Missouri, talks with us today about how to teach preschoolers the 10 Commandments. Joe shares some tips on how to find the right time and place for your child, as well as some great resources from CPH. He and Andy also share the ups and downs that any parent will experience trying to teach their children who would rather run around the house. This great conversation is one you won't want to miss!
Find these resources at CPH.org: My First Catechism, Family Time, and Teaching the Faith at Home.
---
Send in your family questions to Family@kfuo.org or call host Andy Bates at (314) 996-1519 .
---