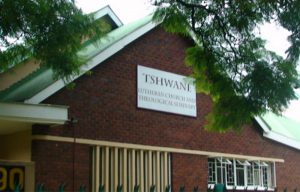 Guest Rev. Anthony Oliphant, pastor of Redeemer Lutheran Church in Elmhurst, Illinois, and treasurer for the Saint Philip Society, talks about recently teaching a course at the Tshwane Lutheran Theological Seminary in South Africa. The Saint Philip Mission Society has also raised funds to build a library at the Seminary. Learn more about the Seminary on their Facebook Page facebook.com/Lutheran-Theological-Seminary-in-Tshwane-154848908051680 and the Saint Philip Mission Society at splms.org.
"The current role of the Saint Philip Lutheran Mission Society is to support and promote confessional Lutheran theological education of future pastors and deaconesses at LTS.  We act as advocates for the education offered at LTS and raise financial aid to support the needs of both residential students and visiting professors."
Listen to the full Faith & Family program from March 21, 2017, here.
---