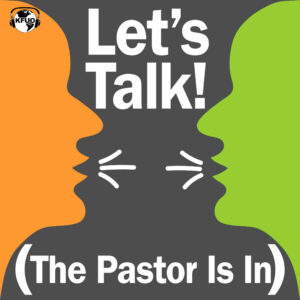 We welcome guest pastor Rev. William Cwirla from Holy Trinity Lutheran Church in Hacienda Heights, California. He and host Kip Allen dive into the following questions:
What does the Bible say about prolonging life with medical help and the flipside, refusing treatment for a medical issue?
Is it pleasing to God to make use of this body after death, as in donating the body to scientific research?
Is cremation a bad thing?
What happens to the body between death and resurrection?
We believe life begins at conception. Is the soul created at conception, or does it exist before conception and then is brought into this new life?
Do you think differently now that you're older?
Would you want to be young again?
Music for "Let's Talk! The Pastor Is In" is Rev. Fred Baue's rendition of "All Glory, Laud, and Honor" on his album "The Great Dance, Church Music for Guitar." Find this album and more of Rev. Baue's music and books, including his latest, "The Pilgrim" at PergolaPress.com.