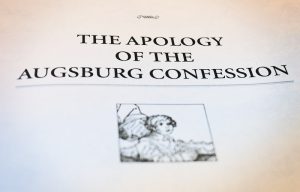 Host Rev. Joshua Scheer and guests Rev. Adam Koontz and Rev. Zelwyn Heide discuss Article V (III): Of Love and the Fulfilling of the Law in the Apology of the Augsburg Confession, paragraphs 62-72. Rev. Joshua Scheer is senior pastor of Our Savior Lutheran Church in Cheyenne, Wyoming. Rev. Adam Koontz is pastor of Mount Calvary Lutheran Church in Lititz and Concordia Lutheran Mission in Annville, Pennsylvania. Rev. Zelwyn Heide is pastor of Redeemer Lutheran Church in Grassy Butte, and St. Philip Lutheran Church in Watford City, North Dakota.
Concord Matters is hosted by Rev. Charlie Henrickson, Rev. Joshua Scheer, and Rev. Jonathan Fisk.
---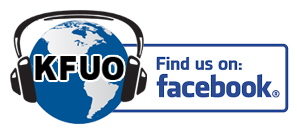 Do you have questions about this program? Email Andrew.Bates@kfuo.org or call at (314) 996-1519.