Pro-life Christians in Missouri have reason to celebrate. The legislature passed, and the governor signed, SB5, a new law placing common sense regulations in place for abortion clinics. Some of the new provisions are that doctors must explain potential medical risks to women 72 hours before an abortion. Other provisions include unannounced annual inspection, whistle-blower protection, and requirements that facilities meet certain health and safety standards. It also prevents local governments from forcing alternative-to-abortion agencies from promoting or referring patients to abortion clinics. Further, it repeals the City of St. Louis's abortion sanctuary city ordinance. It also empowers the State Attorney General to prosecute wrongdoing, should the local prosecutor decline to get involved. SB5 marks a clear victory for pro-lifers, but the battle is far from over. Guest Diane Albers, President of Lutherans for Life of Missouri, speaks about the implications of Missouri SB5 for women in Missouri.
Find this story and the latest news on this week's WLN Digest!
---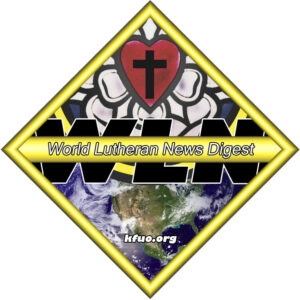 The World Lutheran News Digest is a Broadcast Ministry of the Lutheran Church–Missouri Synod, produced through the facilities of Worldwide KFUO.
---