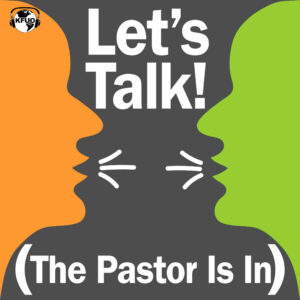 We welcome guest pastor Rev. William Cwirla from Holy Trinity Lutheran Church in Hacienda Heights, California. He and host Kip Allen dive into the following:
Thanksgiving traditions
How to respond to evil like the church shooting in Texas
Does the devil take over people who do evil?
Backlash against prayer in the aftermath of tragedies
Where is God in the midst of tragedy?
Social media and isolation
Send us your questions! Email letstalk@kfuo.org with your questions for our guest pastors.
Music for "Let's Talk! The Pastor Is In" is Rev. Fred Baue's rendition of "All Glory, Laud, and Honor" on his album "The Great Dance, Church Music for Guitar." Find this album and more of Rev. Baue's music and books, including his latest, "The Pilgrim" at PergolaPress.com.