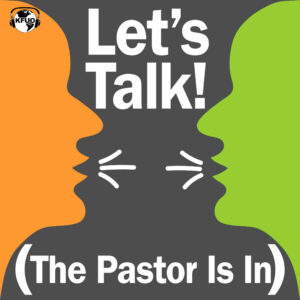 We welcome guest pastor Rev. William Cwirla from Holy Trinity Lutheran Church in Hacienda Heights, California. He and host Kip Allen dive into Christmas traditions and symbolism, the 12 Days of Christmas, how Christianity assimilates pagan symbols and customs, the meaning behind holly and ivy, Luke's symbolism of lambs, the 3 Magi, and the significance of the Magi's gifts.
---
Send us your questions! Email letstalk@kfuo.org with your questions for our guest pastors.
---
Music for "Let's Talk! The Pastor Is In" is Rev. Fred Baue's rendition of "All Glory, Laud, and Honor" on his album "The Great Dance, Church Music for Guitar." Find this album and more of Rev. Baue's music and books, including his latest, "The Pilgrim" at PergolaPress.com.