Hosted by Rev. John Lukomski, pastor of Trinity Lutheran Church in Darmstadt & St. Paul Lutheran Church in New Athens, Illinois.
With guest Rev. David Andrus from Abiding Savior Lutheran Church in St. Louis, Missouri.
Psalms 5, 12, 19, 21
Psalm 5
Lead Me in Your Righteousness
To the choirmaster: for the flutes. A Psalm of David.
5 Give ear to my words, O Lord;
    consider my groaning.
2 Give attention to the sound of my cry,
    my King and my God,
    for to you do I pray.
3 O Lord, in the morning you hear my voice;
    in the morning I prepare a sacrifice for you[a] and watch.
4 For you are not a God who delights in wickedness;
    evil may not dwell with you.
5 The boastful shall not stand before your eyes;
    you hate all evildoers.
6 You destroy those who speak lies;
    the Lord abhors the bloodthirsty and deceitful man.
7 But I, through the abundance of your steadfast love,
    will enter your house.
I will bow down toward your holy temple
    in the fear of you.
8 Lead me, O Lord, in your righteousness
    because of my enemies;
    make your way straight before me.
9 For there is no truth in their mouth;
    their inmost self is destruction;
their throat is an open grave;
    they flatter with their tongue.
10 Make them bear their guilt, O God;
    let them fall by their own counsels;
because of the abundance of their transgressions cast them out,
    for they have rebelled against you.
11 But let all who take refuge in you rejoice;
    let them ever sing for joy,
and spread your protection over them,
    that those who love your name may exult in you.
12 For you bless the righteous, O Lord;
    you cover him with favor as with a shield.
Footnotes:
Psalm 5:3 Or I direct my prayer to you
---
Psalm 12
The Faithful Have Vanished
To the choirmaster: according to The Sheminith.[a] A Psalm of David.
12 Save, O Lord, for the godly one is gone;
    for the faithful have vanished from among the children of man.
2 Everyone utters lies to his neighbor;
    with flattering lips and a double heart they speak.
3 May the Lord cut off all flattering lips,
    the tongue that makes great boasts,
4 those who say, "With our tongue we will prevail,
    our lips are with us; who is master over us?"
5 "Because the poor are plundered, because the needy groan,
    I will now arise," says the Lord;
    "I will place him in the safety for which he longs."
6 The words of the Lord are pure words,
    like silver refined in a furnace on the ground,
    purified seven times.
7 You, O Lord, will keep them;
    you will guard us[b] from this generation forever.
8 On every side the wicked prowl,
    as vileness is exalted among the children of man.
Footnotes:
Psalm 12:1

Probably a musical or liturgical term

Psalm 12:7 Or guard him
---
Psalm 19
The Law of the

Lord

Is Perfect
To the choirmaster. A Psalm of David.
19 The heavens declare the glory of God,
    and the sky above[a] proclaims his handiwork.
2 Day to day pours out speech,
    and night to night reveals knowledge.
3 There is no speech, nor are there words,
    whose voice is not heard.
4 Their voice[b] goes out through all the earth,
    and their words to the end of the world.
In them he has set a tent for the sun,
5     which comes out like a bridegroom leaving his chamber,
    and, like a strong man, runs its course with joy.
6 Its rising is from the end of the heavens,
    and its circuit to the end of them,
    and there is nothing hidden from its heat.
7 The law of the Lord is perfect,[c]
    reviving the soul;
the testimony of the Lord is sure,
    making wise the simple;
8 the precepts of the Lord are right,
    rejoicing the heart;
the commandment of the Lord is pure,
    enlightening the eyes;
9 the fear of the Lord is clean,
    enduring forever;
the rules[d] of the Lord are true,
    and righteous altogether.
10 More to be desired are they than gold,
    even much fine gold;
sweeter also than honey
    and drippings of the honeycomb.
11 Moreover, by them is your servant warned;
    in keeping them there is great reward.
12 Who can discern his errors?
    Declare me innocent from hidden faults.
13 Keep back your servant also from presumptuous sins;
    let them not have dominion over me!
Then I shall be blameless,
    and innocent of great transgression.
14 Let the words of my mouth and the meditation of my heart
    be acceptable in your sight,
    O Lord, my rock and my redeemer.
Footnotes:
Psalm 19:1 Hebrew the expanse; compare Genesis 1:6–8
Psalm 19:4 Or Their measuring line
Psalm 19:7 Or blameless
Psalm 19:9 Or just decrees
---
Psalm 21
The King Rejoices in the

Lord

's Strength
To the choirmaster. A Psalm of David.
21 O Lord, in your strength the king rejoices,
    and in your salvation how greatly he exults!
2 You have given him his heart's desire
    and have not withheld the request of his lips. Selah
3 For you meet him with rich blessings;
    you set a crown of fine gold upon his head.
4 He asked life of you; you gave it to him,
    length of days forever and ever.
5 His glory is great through your salvation;
    splendor and majesty you bestow on him.
6 For you make him most blessed forever;[a]
    you make him glad with the joy of your presence.
7 For the king trusts in the Lord,
    and through the steadfast love of the Most High he shall not be moved.
8 Your hand will find out all your enemies;
    your right hand will find out those who hate you.
9 You will make them as a blazing oven
    when you appear.
The Lord will swallow them up in his wrath,
    and fire will consume them.
10 You will destroy their descendants from the earth,
    and their offspring from among the children of man.
11 Though they plan evil against you,
    though they devise mischief, they will not succeed.
12 For you will put them to flight;
    you will aim at their faces with your bows.
13 Be exalted, O Lord, in your strength!
    We will sing and praise your power.
Footnotes:
Psalm 21:6 Or make him a source of blessing forever
---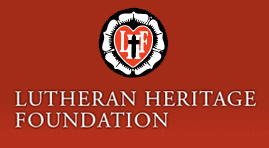 English Standard Version (ESV)The Holy Bible, English Standard Version. ESV® Permanent Text Edition® (2016). Copyright © 2001 by Crossway Bibles, a publishing ministry of Good News Publishers.