Mrs. Offiong Ekong— Wife of Archbishop, the Most Reverend Christian Ekong, and leader of pastors' wives conferences, and Deaconess Uduak Effiong Essien— Deaconess & Secretary of Lutheran Women Fellowship of Lutheran Church of Nigeria, join Sarah to talk about the Lutheran Women Fellowship in Nigeria, the role of women and Deaconesses in mercy work, and how pastors' wives conferences build up with group of women in the church.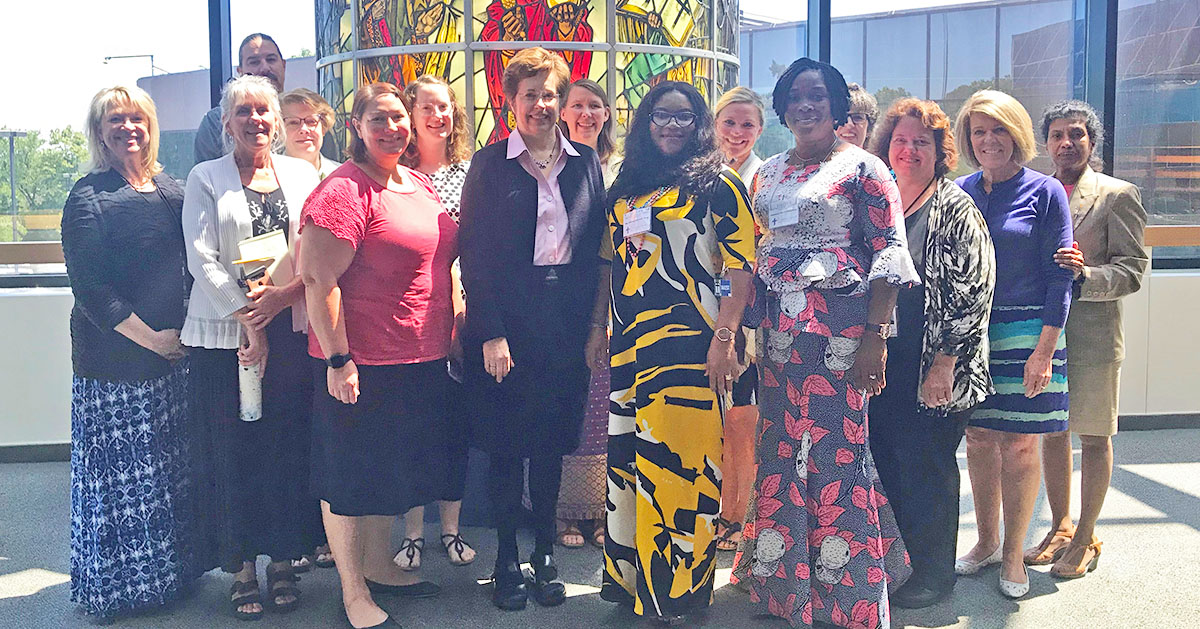 The Lutheran Church of Nigeria started in 1936 and has grown to 339 congregations in 38 districts with over 80,000 baptized members and 72 pastors.
Deaconesses play an important role in the mercy work of the church, and there are 438 commissioned deaconesses in the Lutheran Church of Nigeria. They are working with Deaconess Grace Rao at the The Lutheran Church—Missouri Synod to receive theological training for all 438 women. The Lutheran Church of Nigeria's Lutheran Women Fellowship is similar to the LWML in the LCMS.
The Lutheran Church in Nigeria has the Jonathan Ekong Memorial Lutheran Seminary, which is incredibly important to the church body and is supported by various Lutheran organizations, including the LCMS, International Lutheran Council, Lutheran Heritage Foundation and the LWML.
---
Have a topic you'd like to hear about on The Coffee Hour? Contact Andy Bates at andrew.bates@kfuo.org or call 314-996-1519.