LCMS Servant Events…Are You Ready?
Are YOU ready to: Step out of your comfort zone? Be a part of life changing Bible study and devotions? Experience new activities? Meet other youth from around the country? Serve others in the Name of Jesus? How can YOU do this? LCMS Servant Events bring youth and their leaders together serving others and connecting to Christ. This session will give YOU what YOU need to be ready and to participate in LCMS Servant Events.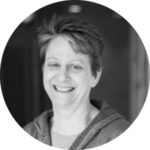 Bio: Shelly Carlson has been involved in Servant Events for 15 years and is presently serving on the Servant Event Committee. "My passion is not only talking about Servant Events, but also seeing God working in the lives of the young people and their leaders who attend as well as the people we serve."
---
Youth and adult sessions recorded at the 2019 LCMS Youth Gathering in Minneapolis, Minnesota. For more information about the Gathering, visit www.lcmsgathering.com.