Rev. Warren Woerth, pastor of Good Shepherd Lutheran Church in Arnold, Missouri, joins guest host Rev. Dr. Steve Schave, Director of Urban and Inner City Mission and Church Planting with the LCMS Office of National Mission, to study Isaiah 34.
Leading into chapter 34 of Isaiah we see that God is leading His people to repentance, through the punishment of their sins, as the nations have conquered them.  And yet these nations who are hostile to God and His Word, and who have been destroyers, will face judgment and pay the penalty for what they have done to the people of Zion.  The people of God have waited in faith for these promises to be fulfilled as they will be restored.
Isaiah 34 is difficult for many because we may not like this picture of God, we may only wish to think of God as being loving and not just, but you cannot have one without the others.  And so we are called to pay attention to this very sobering picture of Judgment Day.  That if we want the opposite of holiness, and righteousness, and justice… this is what it looks like.  It is bloody and gory and complete desolation as no one can escape justice and the wages of sin.  And yet we see also in this chapter that there is recompense, the Lamb is slain, and the blood soaks the ground as an offering… all pointing us to Christ.
So while it is a challenging chapter to look at, it is also a sobering reality of judgment day, and gives us our own sense urgency to proclaim a message of repentance and forgiveness to those who need to hear.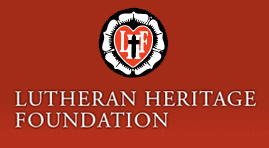 Thy Strong Word is a daily in-depth study of the books of the Bible with host Rev. AJ Espinosa and guest pastors from across the country. Thy Strong Word is graciously underwritten by the Lutheran Heritage Foundation and produced by the LCMS Office of National Mission.
---
Isaiah 34
Judgment on the Nations
34 Draw near, O nations, to hear,
    and give attention, O peoples!
Let the earth hear, and all that fills it;
    the world, and all that comes from it.
2 For the Lord is enraged against all the nations,
    and furious against all their host;
    he has devoted them to destruction,[a] has given them over for slaughter.
3 Their slain shall be cast out,
    and the stench of their corpses shall rise;
    the mountains shall flow with their blood.
4 All the host of heaven shall rot away,
    and the skies roll up like a scroll.
All their host shall fall,
    as leaves fall from the vine,
    like leaves falling from the fig tree.
5 For my sword has drunk its fill in the heavens;
    behold, it descends for judgment upon Edom,
    upon the people I have devoted to destruction.
6 The Lord has a sword; it is sated with blood;
    it is gorged with fat,
    with the blood of lambs and goats,
    with the fat of the kidneys of rams.
For the Lord has a sacrifice in Bozrah,
    a great slaughter in the land of Edom.
7 Wild oxen shall fall with them,
    and young steers with the mighty bulls.
Their land shall drink its fill of blood,
    and their soil shall be gorged with fat.
8 For the Lord has a day of vengeance,
    a year of recompense for the cause of Zion.
9 And the streams of Edom[b] shall be turned into pitch,
    and her soil into sulfur;
    her land shall become burning pitch.
10 Night and day it shall not be quenched;
    its smoke shall go up forever.
From generation to generation it shall lie waste;
    none shall pass through it forever and ever.
11 But the hawk and the porcupine[c] shall possess it,
    the owl and the raven shall dwell in it.
He shall stretch the line of confusion[d] over it,
    and the plumb line of emptiness.
12 Its nobles—there is no one there to call it a kingdom,
    and all its princes shall be nothing.
13 Thorns shall grow over its strongholds,
    nettles and thistles in its fortresses.
It shall be the haunt of jackals,
    an abode for ostriches.[e]
14 And wild animals shall meet with hyenas;
    the wild goat shall cry to his fellow;
indeed, there the night bird[f] settles
    and finds for herself a resting place.
15 There the owl nests and lays
    and hatches and gathers her young in her shadow;
indeed, there the hawks are gathered,
    each one with her mate.
16 Seek and read from the book of the Lord:
    Not one of these shall be missing;
    none shall be without her mate.
For the mouth of the Lord has commanded,
    and his Spirit has gathered them.
17 He has cast the lot for them;
    his hand has portioned it out to them with the line;
they shall possess it forever;
    from generation to generation they shall dwell in it.
Footnotes:
Isaiah 34:2 

That is, set apart (devoted) as an offering to the Lord (for destruction); also verse 5

Isaiah 34:9 Hebrew her streams
Isaiah 34:11 The identity of the animals rendered hawk and porcupine is uncertain
Isaiah 34:11 Hebrew formlessness
Isaiah 34:13 Or owls
Isaiah 34:14 

Identity uncertain
English Standard Version (ESV) The Holy Bible, English Standard Version. ESV® Permanent Text Edition® (2016). Copyright © 2001 by Crossway Bibles, a publishing ministry of Good News Publishers. esv.org