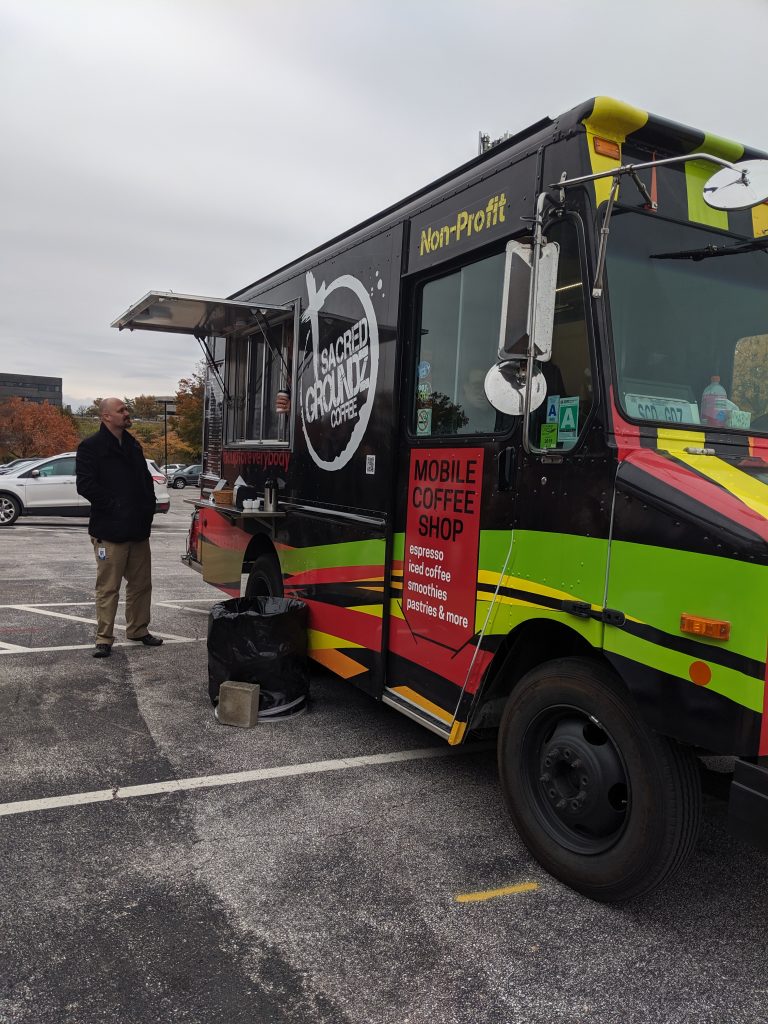 Bill Fankhauser— manager of Sacred Groundz Coffee, Rev. Ron Millard— pastor of Peace Lutheran Church in WingHaven, located in O'Fallon, Missouri, and Matt— barista with Sacred Groundz, join Andy and Sarah in this special edition of The Coffee Hour from the parking lot of the LCMS International Center. (Please forgive some gaps in the podcast. We are thankful for the technology setup provided by the IT team that allowed us to broadcast live from the parking lot via WiFi!) Our guests talk about the idea behind Sacred Groundz, the relationships that have been built throughout this process, how this Coffee Truck has helped build community, and the process for training the baristas. Learn more about Sacred Groundz, where the truck is going to be, and request the truck for your location or event at facebook.com/SacredGroundzSTL and sacredgroundzstl.com.
---
To build an inclusive community through a friendly, Christian environment.
Mission Statement
Our mission is to: 
1) provide opportunities for disabled adults to hold meaningful jobs,
2) reveal the value that these individuals bring to the community,
3) provide a safe and friendly place for the community to interact with our employees and each other, and
4) be THE community gathering place. 
Philosophy
· Our passion is people.
· We believe all people are uniquely talented and valued.
· We respect and care for our customers by offering the highest quality products and services.
· We respect and believe in our people, providing skills training, encouragement and belonging.
· We provide a unique and rewarding social experience.
---
The Coffee Hour is underwritten by Concordia University Wisconsin. Live Uncommon. Learn more at cuw.edu.
Have a topic you'd like to hear about on The Coffee Hour? Contact Andy Bates at andrew.bates@kfuo.org or call 314-996-1519.