Our View of Justice Impacts Evangelism
Justice from God's eyes is more than what is equal.  It means Christians are called to act.  Called to love our neighbors and called to give to those in need. We will explore how to manifest the love of Christ beyond the walls of our church.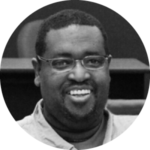 Bio: Poplar Grove, Illinois. Rev. B. Keith Haney, Mission Facilitator, Northern Illinois District LCMS since 2007. An ordained pastor for over 20 years. Serving multi-ethnic urban congregations in Detroit, St. Louis, and Milwaukee.  In January 2016, he started to write a blog to encourage believers in their faith journey and non-believers to explore difficult faith issues.  The blog has over 2,600 faithful followers, over 700 of those are Millennials. The blog address is revheadpin.org.
---
Youth and adult sessions recorded at the 2019 LCMS Youth Gathering in Minneapolis, Minnesota. For more information about the Gathering, visit www.lcmsgathering.com.