Helping Youth Resolve Conflict: It's more fun than you think.
We all know, or should know, that life will ALWAYS have conflict.  It may vary in severity, duration and scope, but it will always be with us.  When conflict occurs among the youth that we love we may feel as though we failed, want to brush it under the rug, or want to handle it for them.  STOP!  Conflict is one of the coolest opportunities we have to see God at work.  Let's watch.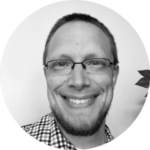 Bio: Michael Harvey is a child of God serving at Redeemer Lutheran in Rochester, MN.  He is married to his lovely wife Erin and proud father to Addie, Lily, MJ, Gabe and Caleb Harvey.   Michael enjoys finding opportunities in challenges, seeing God at work in people, and receiving God's abundant grace.
---
Youth and adult sessions recorded at the 2019 LCMS Youth Gathering in Minneapolis, Minnesota. For more information about the Gathering, visit www.lcmsgathering.com.