More than Pizza and Fortnite: Defining Success in Youth Ministry
Youth ministry is paintball and glow bowling! It's lock-ins! It's Fortnite tournaments! It's consuming absurd amounts of pizza and Mountain Dew! (Rolaids, please.) Youth ministry is ALL these things… AND more! But what matters most? How do you define "success" in youth ministry? Come be encouraged and inspired as we identify what matters most and celebrate a ministry that is more than splashing in the kiddy pool but instead boldly heading for the deep end.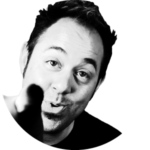 Bio: Leon Jameson is Associate Pastor of Next Gen Ministries at Hales Corners Lutheran Church in suburban Milwaukee. Drawing from his experiences in this congregation of 9,000 and from twenty years of ministry with young people (and not-so-young people), Leon delivers creative, authentic, and practical ideas that inspire and influence youth and adults to impact their world for Jesus.
---
Youth and adult sessions recorded at the 2019 LCMS Youth Gathering in Minneapolis, Minnesota. For more information about the Gathering, visit www.lcmsgathering.com.