Callings: Faith, Vocation, and Life Together
Christian theology provides a coherent framework for intellectual and spiritual inquiry and for guiding young men and women in discerning their vocation. In this talk, I explain how Christian perspectives on vocation or "callings" remain a relevant concept for Generation Z. I will give examples that show how youth leaders can better equip, support, and mentor young people as they consider their faith, vocation, and life together in Christ (Colossians 1:17).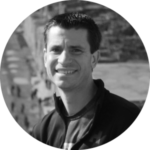 Bio: Mark Koschmann, assistant professor of Theology and Ministry at Concordia University St. Paul, teaches courses on the Gospel of Luke and Acts, Lutheran Theology, Christianity and World Religions, and Faith and Justice in the City. He is also the director of the Hoffmann Institute for Christian Outreach and mentors students in urban and cross-cultural ministry. Previously, he served as associate pastor for Missions and Outreach at Chapel of the Cross-Lutheran in St. Louis, MO.
---
Youth and adult sessions recorded at the 2019 LCMS Youth Gathering in Minneapolis, Minnesota. For more information about the Gathering, visit www.lcmsgathering.com.