Rev. Chris Biernacki, pastor of Our Redeemer Lutheran Church in Florence, Alabama, joins host Rev. AJ Espinosa to study Psalm 32.
This psalm is called a "maskil." David wanted us to use it in worship, and he also wanted to teach us from his life experience: if you try to bury your sins and forget about them, they'll eat you from the inside. We're lying to ourselves if we think we can deal with them on our own. The only real solution is to confess and ask for God's forgiveness. And at the end of the day, forgiveness is what makes life worth living.
Psalm 32 was one of Luther's favorites. He called it a "Pauline psalm"—not just because Paul quotes from it in Romans 4, but because it teaches grace through faith. Christians around the world are familiar with Psalm 32, particularly the second half of verse 5: "I said, 'I will confess my transgressions to the LORD,' and you forgave the iniquity of my sin."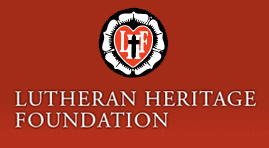 Thy Strong Word is a daily in-depth study of the books of the Bible with host Rev. AJ Espinosa and guest pastors from across the country. Thy Strong Word is graciously underwritten by the Lutheran Heritage Foundation and produced by the LCMS Office of National Mission.
---
Psalm 32
Blessed Are the Forgiven
A Maskil[a] of David.
32 Blessed is the one whose transgression is forgiven,
    whose sin is covered.
2 Blessed is the man against whom the Lord counts no iniquity,
    and in whose spirit there is no deceit.
3 For when I kept silent, my bones wasted away
    through my groaning all day long.
4 For day and night your hand was heavy upon me;
    my strength was dried up[b] as by the heat of summer. Selah
5 I acknowledged my sin to you,
    and I did not cover my iniquity;
I said, "I will confess my transgressions to the Lord,"
    and you forgave the iniquity of my sin. Selah
6 Therefore let everyone who is godly
    offer prayer to you at a time when you may be found;
surely in the rush of great waters,
    they shall not reach him.
7 You are a hiding place for me;
    you preserve me from trouble;
    you surround me with shouts of deliverance. Selah
8 I will instruct you and teach you in the way you should go;
    I will counsel you with my eye upon you.
9 Be not like a horse or a mule, without understanding,
    which must be curbed with bit and bridle,
    or it will not stay near you.
10 Many are the sorrows of the wicked,
    but steadfast love surrounds the one who trusts in the Lord.
11 Be glad in the Lord, and rejoice, O righteous,
    and shout for joy, all you upright in heart!
Footnotes:
Psalm 32:1 

Probably a musical or liturgical term

Psalm 32:4 Hebrew my vitality was changed
English Standard Version (ESV) The Holy Bible, English Standard Version. ESV® Permanent Text Edition® (2016). Copyright © 2001 by Crossway Bibles, a publishing ministry of Good News Publishers. esv.org