Mustaches, Fig Leaves, and Instagram: How Jesus Sets us Free to Be Ourselves
We all have ways we try to present ourselves to the world. We use our clothes, hair, social media, and countless other things to present the best version of ourselves to the world. These presentations are often ways of hiding our fears, our insecurities, and our vulnerability, when what we long for is someone to embrace us for who we are. That is what Jesus offers us: an identity that frees us to be ourselves.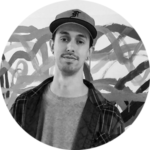 Bio: Marcus is a husband, father, pastor, coffee lover, and sneakerhead. He loves connecting people of every background to the life-giving love of Jesus and empowering them to faithfully follow Jesus. When not pastoring or writing, he can be found spending time with his wife and kids, riding his bike, shopping for sneakers, watching the NBA, and roasting coffee.
---
Youth and adult sessions recorded at the 2019 LCMS Youth Gathering in Minneapolis, Minnesota. For more information about the Gathering, visit www.lcmsgathering.com.