The Gender Blender: We're All Mixed Up
"I think I'm bi." What do you do when those words come out of the 14-year-old girl sitting in the chair across from you? Sexual identity and gender issues are bombarding us from every angle. Learn how to process your own sense of identity in Christ, connect with those struggling with sexuality and gender issues, and make a meaningful difference in a culture of confusion.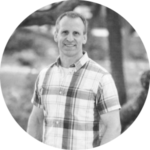 Bio: David is an odd combination of youth guy and senior pastor at Bethlehem Lutheran Church in Lakewood, CO, where he has served his entire ministry. David met his wife, Lynn, in 7th grade in MN. She said she wouldn't marry him if he were the last person on earth. Four children, three daughter-in-laws, and one grandson later, they are still married. Go figure! If you tell him you love Romans, you're his new best friend.
---
Youth and adult sessions recorded at the 2019 LCMS Youth Gathering in Minneapolis, Minnesota. For more information about the Gathering, visit www.lcmsgathering.com.