Rev. Thomas Eckstein, pastor of Concordia Lutheran Church in Jamestown, North Dakota, joins host Rev. AJ Espinosa to study Isaiah 56.
God will make His barren people fruitful! That's been the message of the last two chapters, but now in Isaiah 56, the foreigners and eunuchs are wondering about their place in the people of God, since bearing children with a good Hebrew name is a sensitive topic for them.
God is not fooled by outward religious practices, but He sees the faith behind them. It is the spirit of the law, not the letter, that is the way of faith. We only fulfill the law in Christ, who fulfills it for us. Our pastors are meant to be watchmen who bark like dogs when the danger of idolatry comes near, that nothing would avert our eyes from Christ.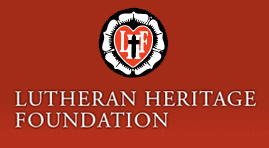 Thy Strong Word is a daily in-depth study of the books of the Bible with host Rev. AJ Espinosa and guest pastors from across the country. Thy Strong Word is graciously underwritten by the Lutheran Heritage Foundation and produced by the LCMS Office of National Mission.
---
Isaiah 56
Salvation for Foreigners
56 Thus says the Lord:
"Keep justice, and do righteousness,
for soon my salvation will come,
    and my righteousness be revealed.
2 Blessed is the man who does this,
    and the son of man who holds it fast,
who keeps the Sabbath, not profaning it,
    and keeps his hand from doing any evil."
3 Let not the foreigner who has joined himself to the Lord say,
    "The Lord will surely separate me from his people";
and let not the eunuch say,
    "Behold, I am a dry tree."
4 For thus says the Lord:
"To the eunuchs who keep my Sabbaths,
    who choose the things that please me
    and hold fast my covenant,
5 I will give in my house and within my walls
    a monument and a name
    better than sons and daughters;
I will give them an everlasting name
    that shall not be cut off.
6 "And the foreigners who join themselves to the Lord,
    to minister to him, to love the name of the Lord,
    and to be his servants,
everyone who keeps the Sabbath and does not profane it,
    and holds fast my covenant—
7 these I will bring to my holy mountain,
    and make them joyful in my house of prayer;
their burnt offerings and their sacrifices
    will be accepted on my altar;
for my house shall be called a house of prayer
    for all peoples."
8 The Lord God,
    who gathers the outcasts of Israel, declares,
"I will gather yet others to him
    besides those already gathered."
Israel's Irresponsible Leaders
9 All you beasts of the field, come to devour—
    all you beasts in the forest.
10 His watchmen are blind;
    they are all without knowledge;
they are all silent dogs;
    they cannot bark,
dreaming, lying down,
    loving to slumber.
11 The dogs have a mighty appetite;
    they never have enough.
But they are shepherds who have no understanding;
    they have all turned to their own way,
    each to his own gain, one and all.
12 "Come," they say, "let me get wine;
    let us fill ourselves with strong drink;
and tomorrow will be like this day,
    great beyond measure."
English Standard Version (ESV) The Holy Bible, English Standard Version. ESV® Permanent Text Edition® (2016). Copyright © 2001 by Crossway Bibles, a publishing ministry of Good News Publishers. esv.org