Rev. Nathan Meador, pastor of St. John Lutheran Church in Plymouth, Wisconsin joins host Rev. AJ Espinosa to study Isaiah 58.
The Judean survivors think they're doing well by God. They call on His name and they fast, yet God shows no regard for their piety. What's going on?
According to Isaiah 58, the people only think they're sincere because they've deluded themselves. They lack the light of God's Word, so their religious fasting is accompanied by mistreating their neighbors. Too often today, pastors hold back in their preaching of the law, lulling their people into the false security that they aren't part of the problems "out there." We need Christ to shine His light on us in the Divine Service so that we are empowered to work toward justice for our neighbors.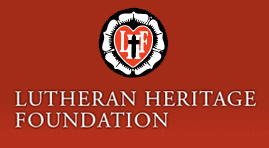 Thy Strong Word is a daily in-depth study of the books of the Bible with host Rev. AJ Espinosa and guest pastors from across the country. Thy Strong Word is graciously underwritten by the Lutheran Heritage Foundation and produced by the LCMS Office of National Mission.
---
Isaiah 58
True and False Fasting
58 "Cry aloud; do not hold back;
    lift up your voice like a trumpet;
declare to my people their transgression,
    to the house of Jacob their sins.
2 Yet they seek me daily
    and delight to know my ways,
as if they were a nation that did righteousness
    and did not forsake the judgment of their God;
they ask of me righteous judgments;
    they delight to draw near to God.
3 'Why have we fasted, and you see it not?
    Why have we humbled ourselves, and you take no knowledge of it?'
Behold, in the day of your fast you seek your own pleasure,[a]
    and oppress all your workers.
4 Behold, you fast only to quarrel and to fight
    and to hit with a wicked fist.
Fasting like yours this day
    will not make your voice to be heard on high.
5 Is such the fast that I choose,
    a day for a person to humble himself?
Is it to bow down his head like a reed,
    and to spread sackcloth and ashes under him?
Will you call this a fast,
    and a day acceptable to the Lord?
6 "Is not this the fast that I choose:
    to loose the bonds of wickedness,
    to undo the straps of the yoke,
to let the oppressed[b] go free,
    and to break every yoke?
7 Is it not to share your bread with the hungry
    and bring the homeless poor into your house;
when you see the naked, to cover him,
    and not to hide yourself from your own flesh?
8 Then shall your light break forth like the dawn,
    and your healing shall spring up speedily;
your righteousness shall go before you;
    the glory of the Lord shall be your rear guard.
9 Then you shall call, and the Lord will answer;
    you shall cry, and he will say, 'Here I am.'
If you take away the yoke from your midst,
    the pointing of the finger, and speaking wickedness,
10 if you pour yourself out for the hungry
    and satisfy the desire of the afflicted,
then shall your light rise in the darkness
    and your gloom be as the noonday.
11 And the Lord will guide you continually
    and satisfy your desire in scorched places
    and make your bones strong;
and you shall be like a watered garden,
    like a spring of water,
    whose waters do not fail.
12 And your ancient ruins shall be rebuilt;
    you shall raise up the foundations of many generations;
you shall be called the repairer of the breach,
    the restorer of streets to dwell in.
13 "If you turn back your foot from the Sabbath,
    from doing your pleasure[c] on my holy day,
and call the Sabbath a delight
    and the holy day of the Lord honorable;
if you honor it, not going your own ways,
    or seeking your own pleasure,[d] or talking idly;[e]
14 then you shall take delight in the Lord,
    and I will make you ride on the heights of the earth;[f]
I will feed you with the heritage of Jacob your father,
    for the mouth of the Lord has spoken."
Footnotes:
Isaiah 58:3 Or pursue your own business
Isaiah 58:6 Or bruised
Isaiah 58:13 Or business
Isaiah 58:13 Or pursuing your own business
Isaiah 58:13 Hebrew or speaking a word
Isaiah 58:14 Or of the land
English Standard Version (ESV) The Holy Bible, English Standard Version. ESV® Permanent Text Edition® (2016). Copyright © 2001 by Crossway Bibles, a publishing ministry of Good News Publishers. esv.org