Loving Your Neighbor When Life Gets Rough
When life gets rough, we need Jesus more than ever. This session will cover simple ways that you can show love/mercy to your neighbor who may be enduring one of life's fiery trials.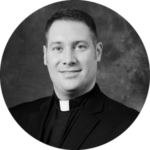 Bio: Rev. Michael Meyer is the Manager of LCMS Disaster Response. In this role, Meyer provides guidance and counsel to Districts, congregations, and International Partner churches in response to natural and man-made disasters. He also leads trainings in congregation preparedness and spearheads the Synod's Lutheran Early Response Team program – including curriculum development, and the training and coordination of Lutheran volunteers seeking to show Christ's mercy in the aftermath of disaster.
---
Youth and adult sessions recorded at the 2019 LCMS Youth Gathering in Minneapolis, Minnesota. For more information about the Gathering, visit www.lcmsgathering.com.