How to Survive and Thrive in the Military as a Christian
Are you joining the military? Come and spend some time learning how to survive and thrive as a Christian in the exciting vocation military service. We will share insights and experiences from military experience to show how a Christian can not only survive "boot camp" and their military service, but thrive in their vocation as a member of the Armed Forces in the greatest nation on earth. A great honor to serve God and country.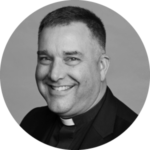 Bio: Chaplain Craig Muehler, a retired U.S. Navy captain, serves as the director of the LCMS Ministry to the Armed Forces. He began serving in that position in August 2014 after retiring as deputy chaplain of the U.S. Marine Corps, where he served from 2011-2014. As director of LCMS Ministry to the Armed Forces, he is chief liaison to the more than 160 LCMS chaplains serving in all branches
---
Youth and adult sessions recorded at the 2019 LCMS Youth Gathering in Minneapolis, Minnesota. For more information about the Gathering, visit www.lcmsgathering.com.