A Devotional Deep Dive: Remaining in Christ through the Chaos of Life
Many of us have heard the importance of living with a strong devotional life. But what does that really mean for a high school student? In this session, Dr. Peterson will give practical tips and personal examples of remaining in Christ through the challenges, chaos, and confusion of everyday life. You will walk away with an action plan for digging deep into a Christ-centered devotional life.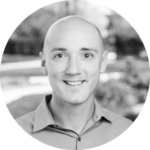 Bio: Rev. Dr. Ryan Peterson serves as Vice President of Administration at Concordia University Ann Arbor. Prior to serving in this role, he was the Campus Pastor at CUAA since 2013. He has degrees from Concordia University Wisconsin, Concordia Seminary St. Louis, and Trinity Evangelical Divinity School. Ryan and his wife Kristy have four energetic kids and love camping, traveling, and experiencing the adventures of life while serving on a college campus.
---
Youth and adult sessions recorded at the 2019 LCMS Youth Gathering in Minneapolis, Minnesota. For more information about the Gathering, visit www.lcmsgathering.com.