Broadening the Heavens: How science declares the glory of God
In Psalm 19 we read "The heavens declare the glory of God." As Christians we experience spiritual awe as we contemplate the wonder of a starry night. Using the scientific methods that God has given us, we can broaden our perspective far beyond a casual visual survey of the sky. Sectional attendees will enjoy some entertaining examples of how the amazing order in creation can lead us to a deeper appreciation of God's glory.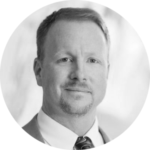 Bio: Brent Royuk is a Professor of Physics and Dean of the College of Arts & Sciences at Concordia University, Nebraska. Before joining Concordia in 1995, he taught at Metro-East Lutheran High in Edwardsville, IL. Dr. Royuk is passionate about teaching science and inspiring curiosity for God's creation. He is a voracious reader and an avid bass player. He and his wife Sandra have four children.
---
Youth and adult sessions recorded at the 2019 LCMS Youth Gathering in Minneapolis, Minnesota. For more information about the Gathering, visit www.lcmsgathering.com.