My Body, My Life, My Value In Christ
Marching women hold signs that say, "My Body, My Choice!" But God says, "You are not your own. You were bought with a price." YOU matter because God values you. Understanding the value that God has placed on your life makes all the difference in dating and relationships. Join in this girl's only discussion on life and sexuality.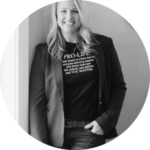 Bio: Heather Ruesch is a respected life-issues advocate, communicator, and author. She has served as the executive director of crisis pregnancy centers and is a dynamic sexual integrity educator. "Equipping Christians to speak boldly the value that every human life has to our Creator, through clear and focused teaching in God's Word, that begins first and foremost when we comprehend our own intrinsic value found solely in Jesus Christ."
---
Youth and adult sessions recorded at the 2019 LCMS Youth Gathering in Minneapolis, Minnesota. For more information about the Gathering, visit www.lcmsgathering.com.