Developing Empathy: Feeling With
Sympathy is feeling sorry for someone; empathy is feeling with someone. People don't generally want others to feel sorry for them, but we all need people who can understand us and feel with us, alongside us. This session will help us be good friends, have compassion who are different from us, and be able to have good conversations with people with whom we disagree.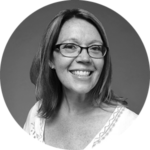 Bio: Cassie is a DCE in Centennial, CO, and has served in youth ministry for twenty years. She and her husband Tim have two kids in elementary school. Cassie loves teenagers, speaking, listening, the Spurs, the Cubs, reading, swimming, triathlons and worshiping Jesus.
---
Youth and adult sessions recorded at the 2019 LCMS Youth Gathering in Minneapolis, Minnesota. For more information about the Gathering, visit www.lcmsgathering.com.