Spiritual First Responders – Disciples Ready for 21st Century Mission and Ministry
Spiritual First Responders are Christians who are equipped and ready to meet the challenges of the 21st century mission and ministry. By God's grace and power, Spiritual First Responders are those who are ready to "run into the fire" of other's lives, not just one's friends, but even one's enemies. Come, be equipped by God's Word to meet the challenges of being "public Christians" today with a Responder "thrive, not just survive" mindset.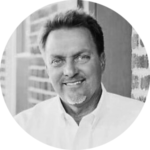 Bio: Gregory Seltz is the Executive Director of the Lutheran Center for Religious Liberty, whose mission is to ignite and fuel God's people with a uniquely Lutheran response to increasing intrusions, limitations and challenges by the government in support of religious liberty, life, marriage, and education. Formerly, the Radio Speaker of The Lutheran Hour, An Urban Church Planter in NYC and LA, the Director of Cross-Cultural Ministry Center CUI, First and foremost, a husband and a Father.
---
Youth and adult sessions recorded at the 2019 LCMS Youth Gathering in Minneapolis, Minnesota. For more information about the Gathering, visit www.lcmsgathering.com.