Life's Big Stresses call for one Big God!
Many of us have felt powerless in our struggle with stress, anxiety, and depression. The latest research, along with Scripture, shows that God designed us with incredible influence over our responses to life stresses. When we feel overwhelmed, we need to know the truth about our built-in resources that provide real solutions to real problems. Join Katy for a no-nonsense, interactive presentation discovering practical applications of how to live in emotional, mental, and spiritual health.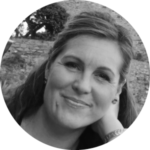 Bio: Katy Sensmeier is passionate about sharing the truth of God's great love for us and that He has given us everything we need to have full and an abundant life. She is currently living in Southern California as a Marriage and Family Therapist in private practice. She has two teenage daughters and a husband of 25 years who keep her learning, growing and sharing in the richness of life.
---
Youth and adult sessions recorded at the 2019 LCMS Youth Gathering in Minneapolis, Minnesota. For more information about the Gathering, visit www.lcmsgathering.com.