Clearly Christian: Following Jesus in this Age of Confusion
The modern world has an excess of many things – gadgets, technology, cat memes – but nothing is more abundant than confusion. This confusion swirls around and seeps into the Christian faith. This session will explore what it means to be clearly Christian in an age of fake news, digital media, misinformation, and confusion.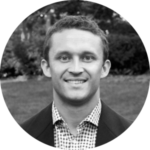 Bio: Rev. A. Trevor Sutton is associate pastor at St. Luke Lutheran Church in Lansing, Michigan. He has published multiple books, sermons, Bible studies, and devotional books with various Christian publishers. Sutton holds an MDiv from Concordia Seminary and an MA in writing and rhetoric from Michigan State University. Sutton is currently a PhD student at Concordia Seminary.
---
Youth and adult sessions recorded at the 2019 LCMS Youth Gathering in Minneapolis, Minnesota. For more information about the Gathering, visit www.lcmsgathering.com.