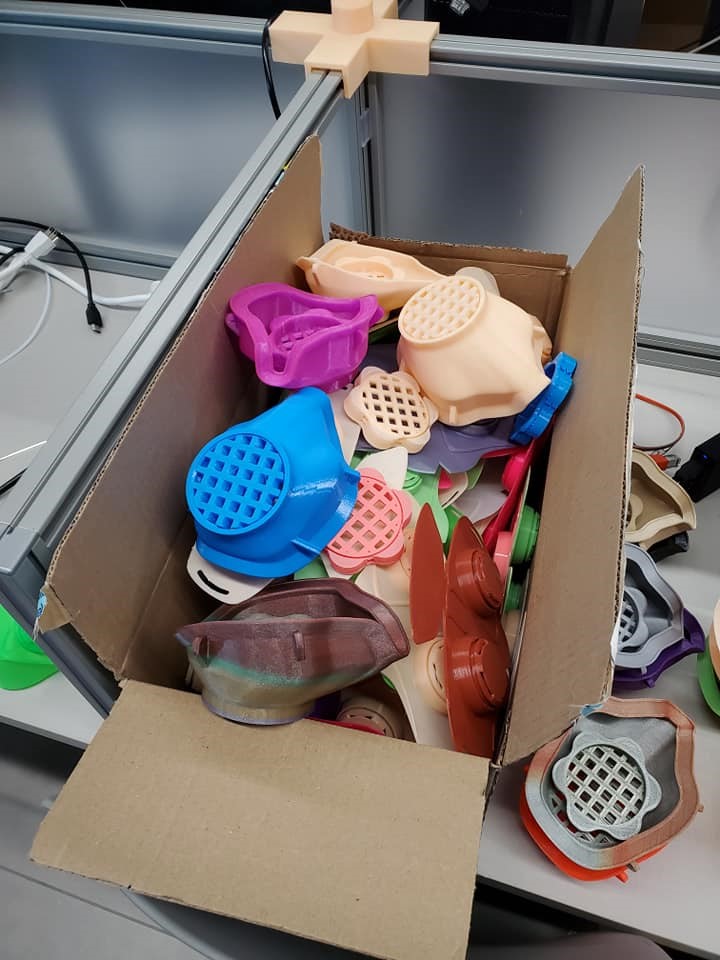 Dr. Dan Sem, Dean of the Batterman School of Business at Concordia University Wisconsin, joins Andy and Sarah to talk about the 3D printers at the Makerspace Lab at CUW, how this lab is contributing to the shortage of masks during the coronavirus pandemic, and how others are and can be involved. Read more about this story at blog.cuw.edu/covidmasks. Contribute to the campaign at charity.gofundme.com/o/en/campaign/3dprinter-covid-masks or, if you have a 3D printer and would like to contribute, register your 3D printer at docs.google.com/forms/d/e/1FAIpQLSfQCc5c_eaLBvzqPS7uBuBEtQ6wlpaja50HJwYjkBIDjLPszA/viewform.
Image: A 3D printer at the Concordia University Wisconsin Makerspace Lab prints a mask prototype.
---
The Coffee Hour is underwritten by Concordia University Wisconsin. Live Uncommon. Learn more at cuw.edu.
Have a topic you'd like to hear about on The Coffee Hour? Contact Andy Bates at andrew.bates@kfuo.org or call 314-996-1519.