Rev. Kevin Parviz, pastor of Congregation Chai v'Shalom in St. Louis, Missouri, joins host Rev. AJ Espinosa to study Psalm 100.
"Enter his gates with thanksgiving, and his courts with praise!" Psalm 100 isn't a short summary psalm, but a profound insight into a very specific situation: walking through the temple gates into the courtyards.
Such holy places can only have so many people there at once. Yet even when the numbers seem small, there are more who praise God—and more things to praise God for—than appearances suggest. Even when Israel was sheltering in place during the Passover, even when the disciples were hiding in secret after Good Friday, God was at work with creation and resurrection. We are never cut off from the Temple, nor from each other, because through baptism we are all part of Jesus Christ the true temple.
Image: The altar of St. John's Lutheran Church, Conover, N.C, on Friday, April 21, 2017. LCMS Communications/Erik M. Lunsford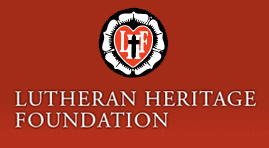 Thy Strong Word is a daily in-depth study of the books of the Bible with host Rev. AJ Espinosa and guest pastors from across the country. Thy Strong Word is graciously underwritten by the Lutheran Heritage Foundation and produced by the LCMS Office of National Mission.
---
Psalm 100
His Steadfast Love Endures Forever
A Psalm for giving thanks.
100 Make a joyful noise to the Lord, all the earth!
2     Serve the Lord with gladness!
    Come into his presence with singing!
3 Know that the Lord, he is God!
    It is he who made us, and we are his;[a]
    we are his people, and the sheep of his pasture.
4 Enter his gates with thanksgiving,
    and his courts with praise!
    Give thanks to him; bless his name!
5 For the Lord is good;
    his steadfast love endures forever,
    and his faithfulness to all generations.
Footnotes:
Psalm 100:3 Or and not we ourselves
English Standard Version (ESV) The Holy Bible, English Standard Version. ESV® Permanent Text Edition® (2016). Copyright © 2001 by Crossway Bibles, a publishing ministry of Good News Publishers. esv.org