Young people today are living in a world marked by fear, anxiety and shame. Mark and Julianna are joined by DCE Rebecca Duport to talk about how we can address that fear by pointing young people to our God who has conquered fear. Find the LCMS Youth Ministry resource website at youthesource.com.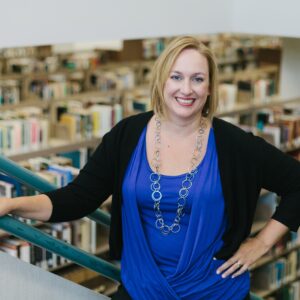 Bio: DCE Rebecca Duport who serves as Director of the DCE Program at Concordia University in Irvine, CA and Assistant Professor of Christian Education Leadership.  Rebecca has served at Concordia since 2014 and is also the Associate Director of Crosswise Institute.  Prior to CUI – Rebecca has served as a DCE in Idaho, Kentucky, Arkansas, and Florida in life-span education roles working with Children, Youth, Family, Older Adults. She also speaks at youth gatherings, retreats and conferences. Along with her husband, Kyle, she enjoys spending time with her four boys and their events in scouting, sports and school. 
---
End Goals is the podcast of LCMS Youth Ministry in the Office of National Mission. LCMS Youth Ministry Staff discuss practices for healthy youth ministry and interview practitioners who provide insight for experienced and new youth leaders.