Pastor Gerard Bolling joins Mark and Julianna to discuss how we can engage with young people around issues of race, racism, our life in the church, and in our society. Pastor Bolling gives great wisdom and insight so we can reach the end goals of young people and a church which embrace and value the diversity of ethnicity, language, and culture God has created in His community.
Find the LCMS Youth Ministry resource website at youthesource.com.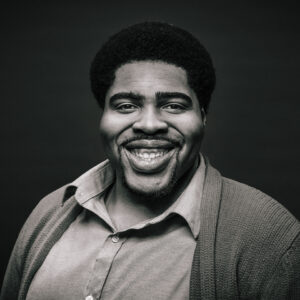 Bio: Rev. Gerard Bolling was born and raised in New York City and currently serves as Pastor at Bethlehem Lutheran Church in St. Louis, MO. Gerard is passionate about Urban/Deaf ministry, and treasures the dynamic programming Bethlehem does to reach people in rough urban areas including Ferguson, MO through the "More Greater Things Program" and Hope Center. He teaches at Concordia Texas, Concordia St. Paul and Concordia Wisconsin the leadership and theology. He also served as a morning session speaker at the 2019 Gathering. Gerard has a beautiful wife, Lorenda, and two super cute kids, Lincoln and Monroe.
Resources from Pastor Keith Haney:
The Search for My Identity by Pastor Keith Haney: youthesource.com/2019/07/25/bible-study-the-search-for-my-identity/ 
Keith Haney End Goals Podcast to discuss his study: kfuo.org/2020/03/24/end-goals-episode-15-youth-gathering-resource-rev-keith-haney-and-racial-reconciliation/ 
Kathy Haney's Book, One Nation Under God: Healing Racial Divides in America Published by Concordia Publishing House   cph.org/p-31186-one-nation-under-god-healing-racial-divides-in-america-downloadable.aspx 
Sessions at the Gathering dealing with race and our Christian identity:
Youth Session: Our View of Justice Effects our Evangelism (Rev. B. Keith Haney) kfuo.org/2019/11/21/lcms-gathering-2019-rev-keith-haney-our-view-of-justice-impacts-evangelism/ 
Youth Session: Real Talk (Rev. Matthew Gonzalez) kfuo.org/2019/11/15/lcms-gathering-2019-rev-matthew-gonzalez-real-talk/  
Adult Session: Race, Ethnicity, and Faith: Why We Need To Be Talking About This (Rev. Matt Gonzalez) kfuo.org/2019/11/15/lcms-gathering-2019-rev-matthew-gonzalez-race-ethnicity-and-faith-why-we-need-to-be-talking-about-this/ 
Youth Session: Do We Really Need to Talk About Racism (Rev. Micah Glenn) kfuo.org/2019/11/15/lcms-gathering-2019-rev-micah-glenn-do-we-really-need-to-talk-about-racism/ 
LCMS Resources:
LCMS page on racism: lcms.org/social-issues/racism 
President Harrison's Statement: blogs.lcms.org/2020/statement-on-the-death-of-george-floyd-and-the-ensuing-riots/ 
---
End Goals is the podcast of LCMS Youth Ministry in the Office of National Mission. LCMS Youth Ministry Staff discuss practices for healthy youth ministry and interview practitioners who provide insight for experienced and new youth leaders.