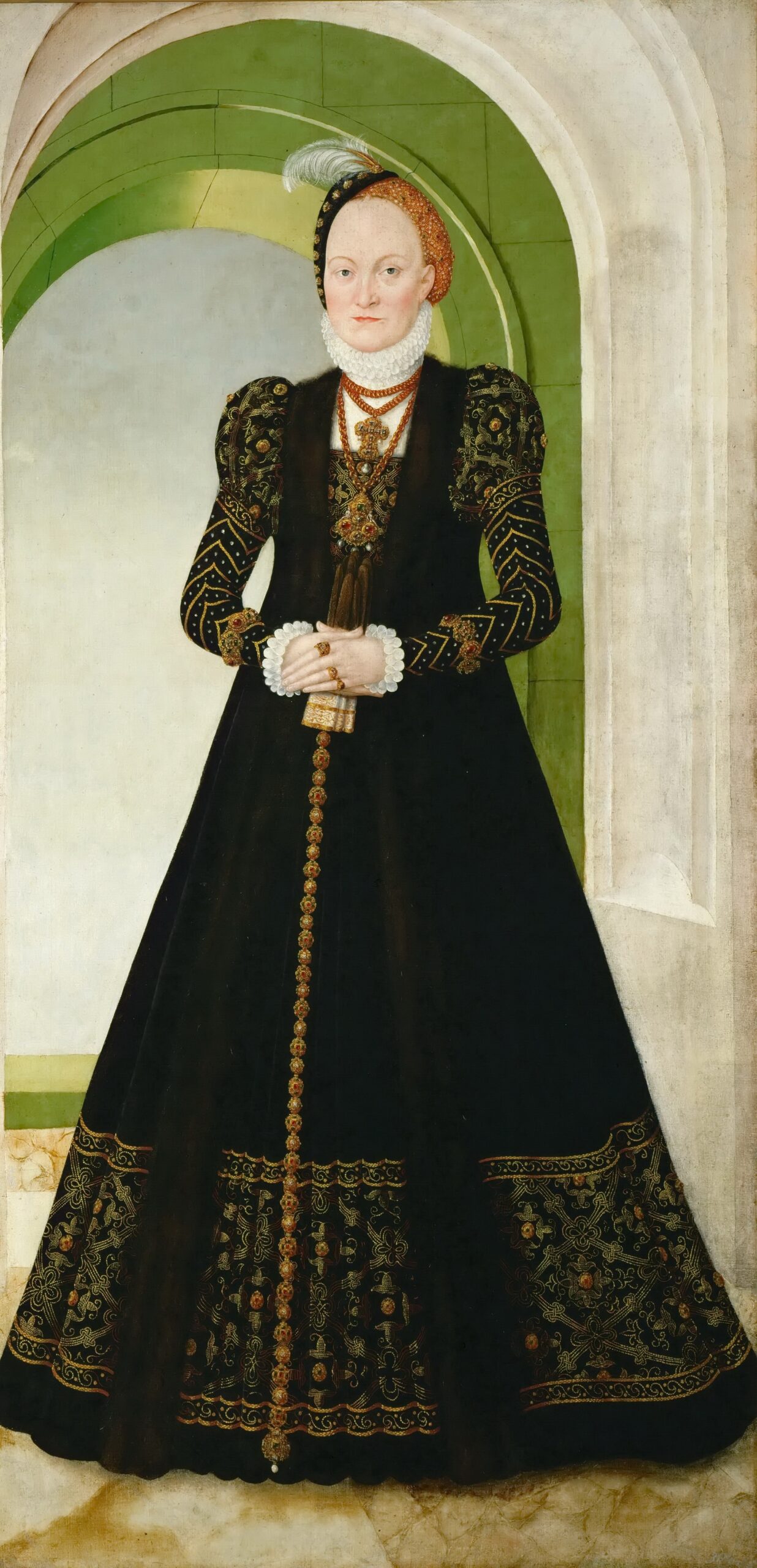 Anna of Denmark (1532–1585) was a Danish princess from the House of Oldenburg who became Electress of Saxony through her marriage to Augustus of Saxony in 1548. As one of the most influential women in post-Reformation Europe, she played a vital role in preserving and promoting Orthodox Lutheranism in the years following Martin Luther's death in 1546.
In this "Story Time with Sarah" episode, the Lutheran Ladies revisit the life and times of the energetic electress, celebrating Anna's prowess as a horticultural and proto-pharmaceutical scientist, her faithfulness as a wife and mother, and — especially — her staunch advocacy and support for Lutheran theology and practice in the Holy Roman Empire.
Click here to listen to last year's Women of the Reformation trivia challenge, or to learn more about Anna of Denmark, Electress of Saxony.
Sources listed in this episode:
Brian J. Hale: "Anna of Saxony and Her Library." Early Modern Women: An Interdisciplinary Journal. Vol. 9, No. 1. Fall 2014, p. 101-114
Pernille Arenfeldt: "Gendered Patronage and Confessionalization." Renaissance Women as Patrons of Art and Culture. Renaessanceforum 4. 2008. www.renaessanceforum.dk.
---
Connect with the Lutheran ladies on social media in The Lutheran Ladies' Lounge Facebook discussion group (facebook.com/groups/LutheranLadiesLounge) and follow Sarah (@mrsbaseballpants), Rachel (@rachbomberger), Erin (@erin.alter), and Bri (@grrrzevske) on Instagram.
---
The Lutheran Ladies Lounge is the podcast produced by KFUO Radio and hosted by Sarah Gulseth, Erin Alter, Rachel Bomberger, and Bri Gerzevske. Created for Lutheran ladies to have a place to escape to with inviting conversations, laughter, and fellowship with Lutheran sisters, we invite all of you Lutheran ladies to join Sarah, Erin, Rachel, and Bri on the sofa in the Lutheran Ladies Lounge to sit, rest your feet, and stay a while. If you're a Lutheran lady, join us in our Facebook group: facebook.com/groups/LutheranLadiesLounge.