Conflict impacts all congregations, including youth ministry. When conflict is handled well, it can build relationships, trust and be a good example to young people. When it isn't, it can push young people away from the congregation. Rev. Marty Hasz joins us to talk about how to address conflict in your ministry.  
Resources from this episode: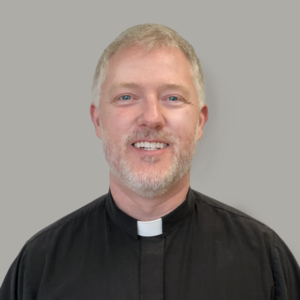 Bio: Rev. Marty Hasz, PLPC, serves as Assistant to the President of the Missouri District of The Lutheran Church – Missouri Synod.  In his role he is a resource to support the health of Missouri District Church Workers and Congregations.  A native of Indiana, Rev. Hasz served as a Director of Christian Education for 15 years before obtaining his Master of Divinity from Concordia Seminary, St. Louis in 2012. Rev. Hasz also has a Master of Arts in mental health counseling and brings with him years of experience in counseling, reconciliation, and conflict management. 
---
End Goals is the podcast of LCMS Youth Ministry in the Office of National Mission. LCMS Youth Ministry Staff discuss practices for healthy youth ministry and interview practitioners who provide insight for experienced and new youth leaders.