Scott M. Hyslop, DMA, Director of Parish Music at St. Lorenz Lutheran Church in Frankenmuth, Michigan, joins Andy and Sarah to talk about the traditional Christmas concerts at St. Lorenz for the last 70 years, the virtual Christmas concert this year, and the exciting music they will be sharing. Learn more and watch the concert at stlorenz.org, facebook.com/MusicAtStLorenz, and facebook.com/StLorenzFrankenmuth.
Virtual Music at St. Lorenz
Saturday, December 12, 6:30 p.m. ET / 5:30 p.m. CT
Sunday, December 13, 3:00 p.m. ET / 2:00 p.m. CT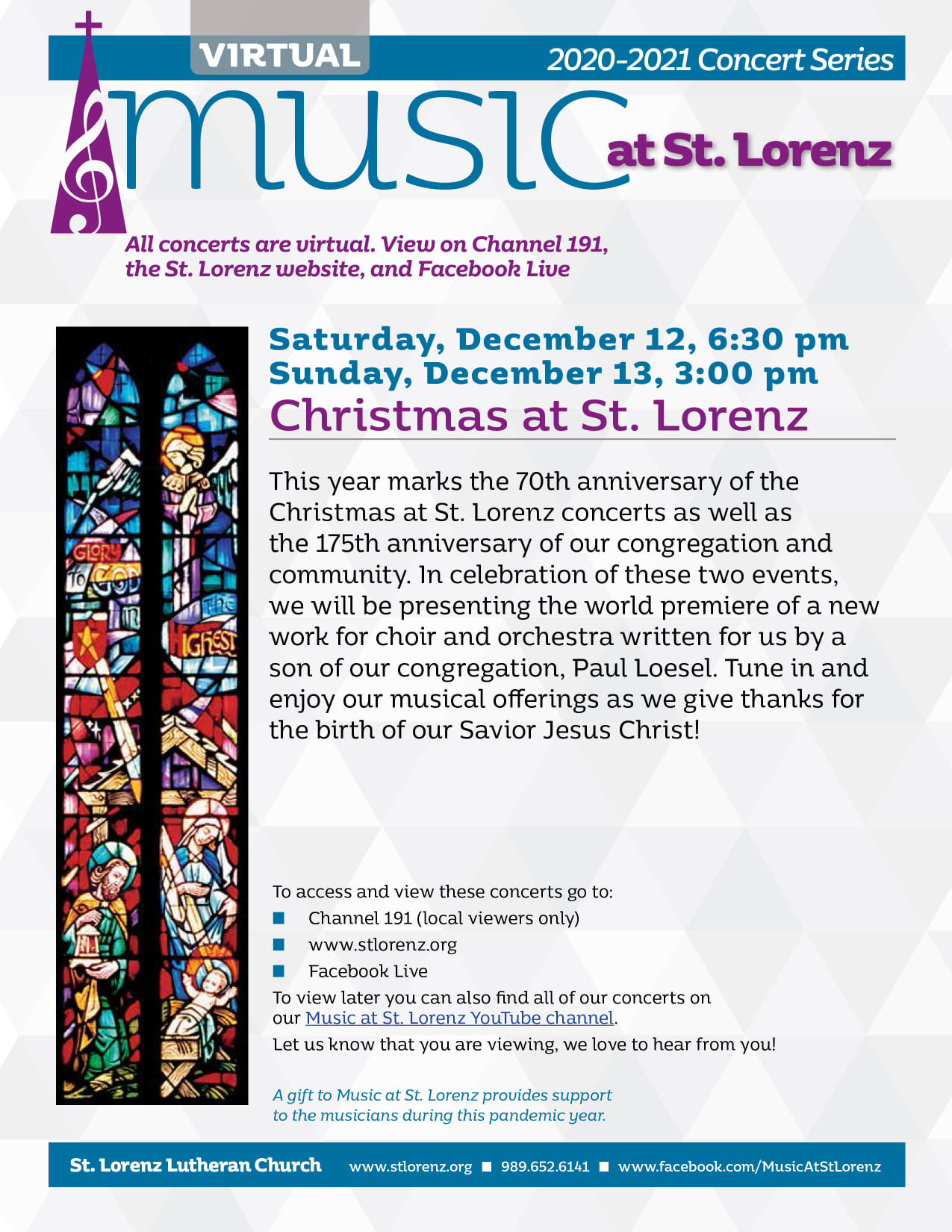 ---
The Coffee Hour is underwritten by Concordia University Wisconsin. Live Uncommon. Learn more at cuw.edu.
Have a topic you'd like to hear about on The Coffee Hour? Contact Andy Bates at andrew.bates@kfuo.org or call 314-996-1519.