Mark and Julianna are joined by Dr. Dave Rueter, author of two chapters in Connected for Life: Essential Guide to Youth Ministry.  In this episode, we discuss strategies and theories for the faith formation of young people and how these can help us see the work of the Holy Spirit in their lives. Find Connected for Life at cph.org/p-31891-Connected-for-Life-Essential-Guide-to-Youth-Ministry.aspx.
Other resources in this episode:
Deeply Understand Baptismal Faith (on youthESource): youthesource.com/2019/07/02/deeply-understand-baptismal-faith-discussion-guide
Teaching the Faith at Home: What Does This Mean? How Is This Done? from CPH: cph.org/p-29611-teaching-the-faith-at-home-what-does-this-mean-how-is-this-done.aspx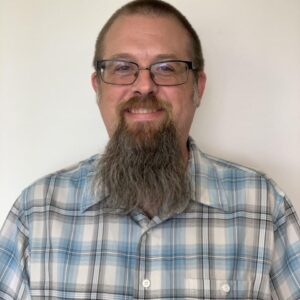 Bio: Dave Rueter is a DCE serving at Our Savior Lutheran in Livermore, CA. He has served previously at the Pacific Southwest District and at Concordia University Irvine. He has authored two books Teaching Faith at Home and Called to Serve published by Concordia Publishing House. He also served on the LCMS research team and co-author Relationships Count.  He also wrote chapters in Connected for Life, an Essential Guide to Youth Ministry also published by CPH.  
---
End Goals is the podcast of LCMS Youth Ministry in the Office of National Mission. LCMS Youth Ministry Staff discuss practices for healthy youth ministry and interview practitioners who provide insight for experienced and new youth leaders.