In this Iron Ladle Challenge, the Lutheran Ladies forego a common ingredient in favor of a common theme: Vacation Bible School snacks that double as craft activities.
Rachel leads off with a gelatin-based tableau of Jonah and the whale (which was of course, really, a fish), followed by Bri, whose fashion sense is on full-display with a customizable, candy-laden coat of many colors. Sarah's tree of life sets a new high bar for "healthiest VBS snack ever," while Erin's savory goodies inspired by the book of Judges challenge the VBS status quo in a gut-splitting, paradigm-shattering way.
Laugh along as you glean a few tasty and mostly practical ideas for your church's VBS or Sunday school snack time.
---
Rachel's Jonah Jiggly Squares
Make two large (3 oz.) packages of blue gelatin according to package instructions for "jigglers" (using only boiling water, no cold). I used Starburst Blue Raspberry gelatin, which was delicious.
Pour gelatin into a casserole dish (13×9 or larger).
While you wait for the gelatin to cool to room temperature, mark out squares using masking tape across the top.
After the gelatin is lukewarm to the touch, add one Sourpatch Kid and one Swedish fish or gummy shark to each square. Talk with the children as they choose and place their gummies about how God sent the fish to swallow Jonah and save him from drowning.
Carefully move the pan to the refrigerator, using a chopstick or butter knife to reposition gummies that will inevitably shift en route.
Chill at least one hour.
Dip the pan in hot water for 15 seconds before cutting and serving jiggly squares.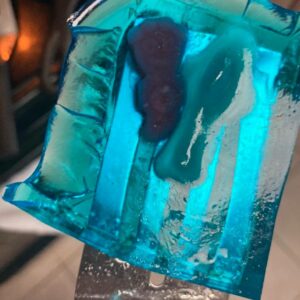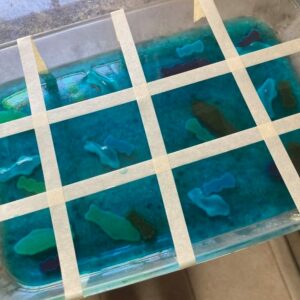 ---
Bri's Joseph's Candy Coat of Colors
Using 2 graham crackers, use a full one as the coat body and a half for each arm.
Spread cake frosting (or another semi-sticky substance) on the crackers.
Use colorful candy (or other colorful treats) to decorate the coat with many colors.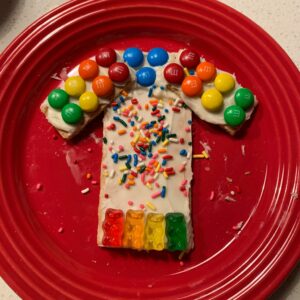 ---
Sarah's Creation Tree
Arrange 4-5 thin apple slices in a circle on a small plate.
Make a small pile of "tree leaves" with kale or other green fruit or veggie (i.e. baby kale, microgreens, or kiwi) in the middle of the apple slices.
Decorate the tree leaves with dried cranberries or other colorful dried fruit or candy
Using a knife or spatula, shape a tree trunk out of almond butter or other nut butter or caramel sauce.
Optional: add a drizzle of honey for a little sweet kick.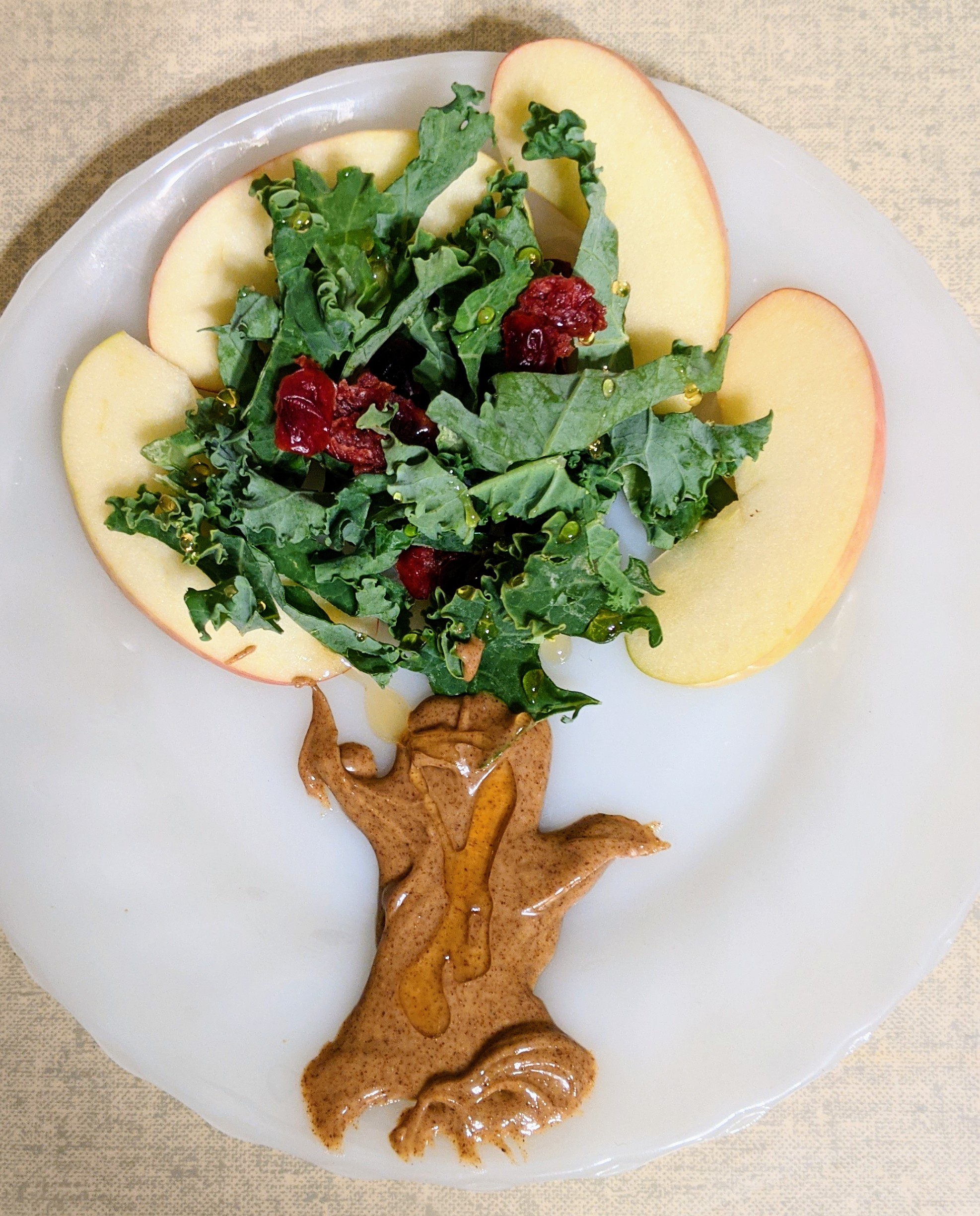 ---
Erin's Lion Pull-Apart Bread
With one roll, draw a lion's face.
With another larger roll, cut into shapes for the lion's mane.
Drench the whole thing in honey butter.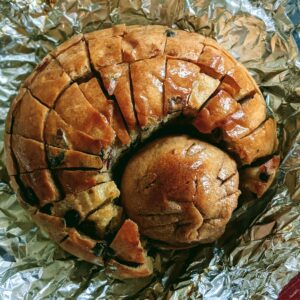 Erin's Jael Meatballs
Make meatballs according to your favorite recipe.
Place meatballs into your favorite sauce.
Use a pretzel stick to peg the meatball.
Enjoy what might be the best VBS snack idea ever.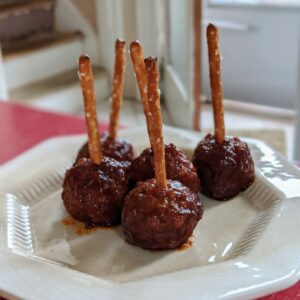 ---
Connect with the Lutheran Ladies on social media in The Lutheran Ladies' Lounge Facebook discussion group (facebook.com/groups/LutheranLadiesLounge). Follow us on Instagram @lutheranladieslounge, and also follow Sarah (@hymnnerd), Rachel (@rachbomberger), Erin (@erinaltered), and Bri (@grrrzevske).
---
The Lutheran Ladies Lounge is the podcast produced by KFUO Radio and hosted by Sarah Gulseth, Erin Alter, Rachel Bomberger, and Bri Gerzevske. Created for Lutheran ladies to have a place to escape to with inviting conversations, laughter, and fellowship with Lutheran sisters, we invite all of you Lutheran ladies to join Sarah, Erin, Rachel, and Bri on the sofa in the Lutheran Ladies Lounge to sit, rest your feet, and stay a while. If you're a Lutheran lady, join us in our Facebook group: facebook.com/groups/LutheranLadiesLounge.