North America used to be more Christian; that's changing. We want to win it back. Is there a more effective narrative to explain the need for church planting?
In this episode, Rev. Daniel Yang — Director of the Send Institute, joins hosts Rev. Dr. Steven Schave, former Director of LCMS Church Planting, and Rev. Dr. Mark Larson, Manager of Church Planting in the Mission Field: USA initiative, to explore a more effective narrative to explain the need for church planting.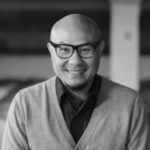 About Rev. Daniel Yang: Daniel is the Director of the Send Institute, leading and overseeing all of its initiatives. Prior to directing the institute, he planted a church in Toronto where he also helped recruit, assess, and train church planters through the Send Network and the Release Initiative. Daniel has served on various church staffs including Northwood Church, led by Bob Roberts Jr., where he was trained as a church planter and involved in global and multi-faith engagement. Prior to church planting, Daniel was an engineer for eight years. He earned an M.Div. from Southwestern Baptist Theological Seminary, a B.S. in Computer Science from the University of Michigan, and is currently a Ph.D. Intercultural Studies student at Trinity Evangelical Divinity School.
---
Sign up to receive email notifications of new podcast releases and other church-planting ministry news. Registration only requires your email address, name and zip code. Check the "Church Planting" option on the form.
Sign up > mailchi.mp/lcms/resources
---
The "Mission Field: USA – Church Planting" podcast series, provided by The Lutheran Church—Missouri Synod's Office of National Mission, offers a theological background and best practices for launching new congregations and ministries within a Lutheran framework.