People don't talk about church planting if they know nothing about it.
In this episode, Rev. Dr. Ken Schurb — Executive for Evangelism and Missions, Stewardship and Human Care at the Central Illinois District-LCMS, joins host Rev. Dr. Mark Larson, Manager of Church Planting in the Mission Field: USA initiative, to explore tools that are available to provide basic information to get the discussion started in your congregation.
About Dr. Ken Schurb: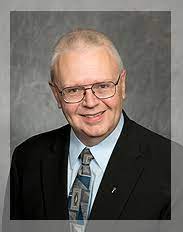 The Rev. Dr. Ken Schurb has been an Administrative Assistant to the President of the Central Illinois District of The Lutheran Church—Missouri Synod since the summer of 2017. Previously he served as a parish pastor for a total of 19 years in two congregations: Peace Lutheran Church in Berne, Indiana and Zion Lutheran Church in Moberly, Missouri.
The Rev. Schurb was trained to be both a pastor and a Lutheran high school teacher. He graduated from Concordia Teachers College, Seward, Nebraska with B.A. and B.S.Ed. degrees. Then he attended Concordia Theological Seminary, Fort Wayne, Indiana, from which he holds not only an M.Div. degree but also an S.T.M. He studied the Reformation with Dr. James Kittelson at The Ohio State University, where he received his M.A. and Ph.D.
Dr. Schurb taught at Concordia College, Ann Arbor, Michigan from 1992 to 1994. For the next seven years he worked as an assistant to LCMS President A. L. Barry at the Synod's International Center in St. Louis.
Within the Synod, over the years he has also been a member of the (now defunct) Board for Youth Ministry, the Commission on Theology and Church Relations, the Committee on Convention Nominations, and the Concordia Historical Institute Board of Governors. While a parish pastor in Missouri, he served as a Vice-President of that District. He is currently the Book Review Editor of the Concordia Historical Institute Quarterly, and occasionally teaches on an adjunct basis for Concordia Theological Seminary, Fort Wayne.
Pastor Schurb and his wife Lana met in church in Columbus, Ohio. They have two children, a son-in-law, and three grandchildren.
---
Sign up to receive email notifications of new podcast releases and other church-planting ministry news. Registration only requires your email address, name and zip code. Check the "Church Planting" option on the form.
Sign up > mailchi.mp/lcms/resources
---
The "Mission Field: USA – Church Planting" podcast series, provided by The Lutheran Church—Missouri Synod's Office of National Mission, offers a theological background and best practices for launching new congregations and ministries within a Lutheran framework.