How can a harvest be secured from the ripening field of a church-sponsored child-care ministry?
In this episode, Rev. Dan Prugh — Pastor of Holy Trinity Lutheran Church in Tampa, FL, joins host Rev. Dr. Mark Larson, Manager of Church Planting in the Mission Field: USA initiative, to explore the steps your church can take.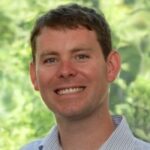 About Rev. Dan Prugh: Rev. Daniel Prugh currently serves Holy Trinity Lutheran Church and School in Tampa, FL. Over the last fourteen years, he has been part of early childhood ministries in three different churches. He served as an Associate Pastor of First Lutheran Church in Gainesville, FL, where a new early childhood center was dedicated the day he was installed in the congregation. He served as Senior Pastor of Good Shepherd Lutheran Church and Child Development Center in Midlothian, VA, where he joined an existing church and school start with a childcare center. His current call as Pastor of Holy Trinity Lutheran Church in Tampa, FL, has a preschool and elementary school.
Rev. Prugh has encountered the great joy of reaching many families with the Good News of Jesus. However, he has also encountered difficulties in serving in these complicated ministry settings. He is married to Jennifer Prugh, and his elementary aged children have personally benefited from church-sponsored childcare ministries.

---
Sign up to receive email notifications of new podcast releases and other church-planting ministry news. Registration only requires your email address, name and zip code. Check the "Church Planting" option on the form.
Sign up > mailchi.mp/lcms/resources
---
The "Mission Field: USA – Church Planting" podcast series, provided by The Lutheran Church—Missouri Synod's Office of National Mission, offers a theological background and best practices for launching new congregations and ministries within a Lutheran framework.