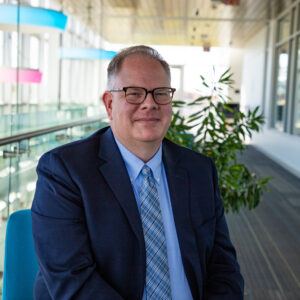 Dr. Erik Ankerberg, President of Concordia University Wisconsin and Ann Arbor (CUWAA), joins Andy and Sarah to talk about his path into church work in higher education, what he loves about poetry and literature, why he is passionate about Lutheran higher education, what CUWAA is doing to raise up a generation of faithful Lutherans to serve in various vocations, and what the future holds for CUWAA. Learn more at cuw.edu and cuaa.edu.
---
The Coffee Hour is underwritten by Concordia University Wisconsin. Live Uncommon. Learn more at cuw.edu.
Have a topic you'd like to hear about on The Coffee Hour? Contact Andy Bates at andrew.bates@kfuo.org or call 314-996-1519.