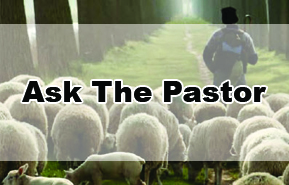 Our guest pastors answer questions about the Bible, Christian faith, etc.
For the week of February 11-15, 2013.
---
Monday, February 11, 2013
Rev. Fred Hoover of St. Peter Lutheran Church in Portage, Indiana.
---
Tuesday, February 12, 2013
Rev. Wally Vinovskis of Concordia Lutheran in Macungie, PA.
---
Wednesday, February 13, 2013
Lenten Service in place of Ask the Pastor.
---
Thursday, February 14, 2013
Rev. Ryan Fehrmann of Grace Lutheran Church in Paris, Illinois.
---
Friday, February 15, 2013
Col. John Eidsmoe, Senior Fellow with the Foundation for Moral Law.