Parents in Demanding Careers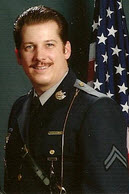 Rev. Frank Ruffato, a retired police detective and active pastor at Redeemer Lutheran Church in Charleston, West Virginia, talks about his demanding career as the Executive Director of Peace Officer Ministries (POM) and how it has affected his family life.

—
Rev. Frank C. Ruffatto is a LCMS pastor and retired police detective. He joined Peace Officer Ministries, Inc. in 2008 after completing his academic work at the Concordia Seminary and beginning ministry at Point of Grace Lutheran Church in Cornelius, North Carolina. As a retired police detective, he shares the same passion to serve those who protect and serve us as he had for his prior police service. On January 1, 2010, Rev. Ruffatto was approved by the POM Board to serve as its new Executive Director.
Chaplain Ruffatto holds an A.A. in Liberal Arts from St. Leo College and a B.A. in Interdisciplinary Studies (Behavioral Science/Religion) from Concordia College, Bronxville, NY, and an M.Div. from Concordia Seminary. He is marrie and has three children. His wife, Terri, serves as Mission Support Coordinator for POM.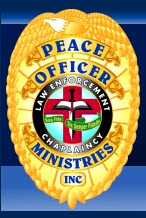 POM provides materials, consultation, spiritual care and training for officers, chaplains, agencies and churches nationally and internationally. POM produces a special law enforcement edition Bible with special cover and 96-page introduction by POM Founder, Chaplain Lee, and a book, "Backup on the Beat," also authored by Chaplain Lee. POM has ministered on-scene to both victims and emergency workers at major crises including the Focus on the Family hostage crisis, Columbine High School, the "Texas 7," Ground Zero, New Mexico, Southern California and Northern California wildfires, Hurricanes Katrina, Rita, and Wilma, the Florida tornados, the Virginia Tech shooting, and the Kirkwood (MO) city hall shooting, Alabama Shooting, Oakland Ambush, and American Samoa Tsumani Relief.
---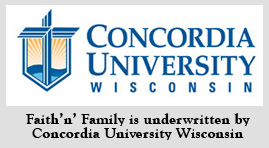 Send in your family questions to Family@kfuo.org or call host Andy Bates at (314) 996-1519 and we'll address them on Friday's show!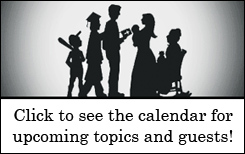 ---
Like us on Facebook Today!